Design4, powered by SAP Business ByDesign, a
software package made for all your requirements.
Is your company growing? Your processes are developing?
Choose a proven, powerful, stable and scalable 100% SaaS management ERP for better accompany the growth and expansion of your company.
Tools for each of your requirements.
Connect complementary solutions and specific extensions
to your sector and your needs.
Beyond the tool, join a whole ecosystem that will help you to resembles and shares your problems.
Interact with your peers at events and
make progress together (by sharing know-how/know-how).
best practices/feedback), share achievements (developments, connectors, training, etc.) and take advantage of our partners' offers (technological and business).
Who better to advise you than a local expert adviser in a foreign country?
Thanks to the International Alliance of the best Cloud SAp Business ByDesign partners, we provide our customers with global coverage to accompany them in their expansion.
Benefit from the expertise and experience of a European publisher, recognised worldwide for its know-how, and whose 80% of its 450,000 customers are start-ups and SMEs.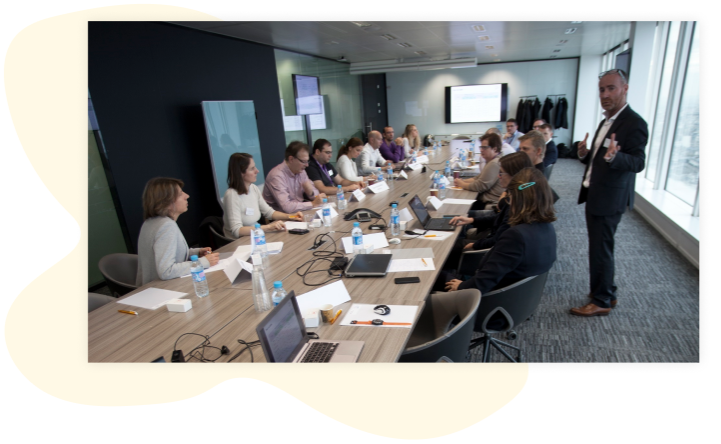 T. Dufour, Finance Manager, Ornikar
"As promised, a rhythmic accompaniment and implementation delivered on the day and within the budget of the package."


O.Gurs, CFO
"With SAP Business ByDesign, we are sure we can bring the right information to the end customer."


T.Videlaine , DAF
"The relationship with Ubister has always been fluid, cordial and responsive."


P.Y. Frouin, CEO, Bioserenity
"We now have a tool that allows us to grow and evolve..."


C. Arson, Directeur Général, Yieloo
"The best service there is to regain control of his business."


E.Siachoua, Finance Manager, Braincube
"In 2 years, we have definitively recouped our initial investment in this solution."


R.Bonnevialle, CFO, Vulog
"SAP Business ByDesign is a comprehensive tool that fully meets Vulog's needs".